This is the relationship between Haruka Kasugano and Kazuha Migiwa from Kazuha's arc (anime)/route (visual novel).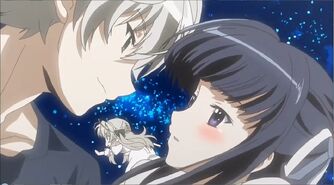 The relationship was formed around the events where Kazuha worried that Akira might possibly her long-lost half-sister, although this assumption was later revealed to be false due to DNA tests.
When first seeing Haruka, Kazuha says he's cute.